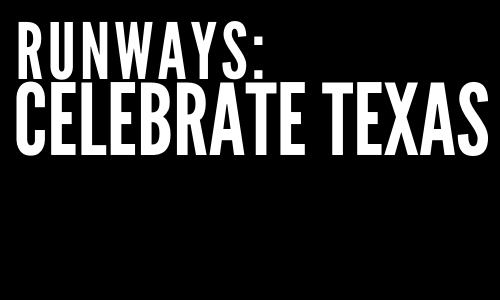 SILVER STREET STUDIOS
FRIDAY, NOVEMBER 15
DOORS: 6:30, SHOW: 8:00


FASHION IS ABOUT DISCOVERY.
AT CELEBRATE TEXAS, YOU'LL BE WOWED BY MORE THAN A DOZEN EMERGING AND ESTABLISHED FASHION BRANDS FROM TEXAS. THESE DESIGNERS ARE ALL PLAYING WITH FASHION BOUNDARIES. THEY'RE ALL FOCUSED ON WHAT'S NEXT IN FASHION. COME SEE THEM NOW SO YOU CAN SAY "I SAW THEM WHEN…"
FEATURING PROJECT RUNWAY ALL STARS, PROMINENT TEXAS LABELS AND BRAND NEW EMERGING DESIGNERS.
WE ARE PROUD TO HONOR 2019 STYLE SETTER SHANNAH QUINN BENEFITTING DIRECT HOPE. COME GET A PEEK INSIDE SHANNAH'S STUNNING CLOSET AND SUPPORT THIS AMAZING CAUSE.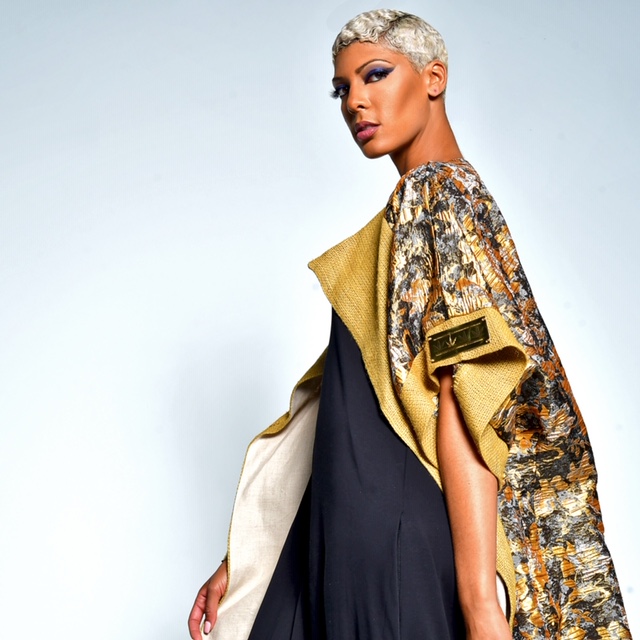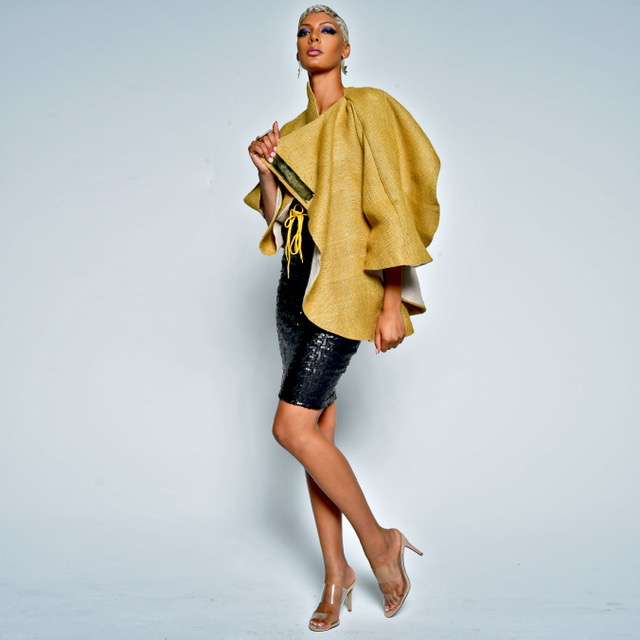 KORTO MOMOLU FOR WOMEN GROW
Inspired by her African roots, Liberian-born fashion designer and stylist Korto Momolu (pronounced Cut • Toe – Mo • Mo • Lu) is stamping her global brand on fashion-forward women's wear and accessories that celebrate the essence of her rich heritage through the use of traditional and luxury fabrics.
A graduate of the L'Academies des Couturiers Design Institute in Ottawa, Ontario [Korto relocated to Canada in 1990 following the coup in Liberia a year prior]. Korto launched her custom based line while working as an independent fashion designer in 2006. Advancing her field experience, she auditioned for and earned a spot on the 5th season of Bravo TV's hit show, Project Runway. Throughout the season, Korto's primary signature for high color and diversity in style and presentation, in addition to her feisty spirit, resonated well with audiences, earning her the prize of "fan favorite" and ultimately, a placement of 1st runner-up at the season's close.
The Korto Momolu brand has over the years expanded to include creating an accessory line for Dillard's Incorporated department stores; producing an eco-friendly jewelry line for the Smithsonian museum stores; designing the uniforms for the Walton Family Museum (Crystal Bridges); serving as the Cheerios' ambassador for the Shoprite Partners in Caring "Knock Out Hunger" campaign; and contributing her time and talents to countless charitable and philanthropic endeavors.
Highlighted in the 'Top 5 Designers to Watch' at her debut season at New York fashion week SS2009 season, Korto has been featured in many international and national publications and has appeared on numerous television shows, including two seasons of Project Runway AllStars. She presently makes her home with her husband and children in Little Rock, Arkansas.
Parisian trained designer David Peck studied fashion design at Ecole Parsons à Paris after beginning his career as a classical cellist, earning top honors as Designer of the Year for his thesis collection. While in Paris, David worked for renowned fashion houses such as Paco Rabanne, Junichi Hakamaki, and Robert Normand, and as a style consultant and costume designer for several films.
David's work continued in New York before moving to Houston in 2010 where he launched his own line. Each garment is skillfully hand crafted and created in the his own factory in Houston, TX. David's designs give elegance a delightful spin through collaborations with artists and textiles sourced from around the globe. Exuberant color, playful textures, and artistic prints are infused in each of his designs, many of which are limited editions.
In addition to his work with his own label. David serves on the Advisory Board of Directors for Theatre Under The Stars (TUTS), the Fashion Design and Merchandising Advisory Board for Houston Community College, and PS One Portfolio School in Beijing, China. He served as Chair of the Fashion Task Force for the Greater Houston Partnership for four years. His latest work as a creative consultant had him overseeing the uniform design of Hotel Ylem and Oxbow 7 at Le Méridien Houston Downtown.
David has been a guest artist at Interlochen Center for the Arts. He was named one of Houston Chronicle's Most Interesting People of 2015, and a Rising Star by the League of Women Voters. He served three years as the Creative Director and Producer for the KNOWAutism Gala. He has co-chaired the Alley Theatre Ball After Party. He and his wife Michelle co-chaired the Theatre Under The Stars (TUTS) 2018 Gala in April 2018 and the Judy's Mission Possible Luncheon in May 2018.
David's work has been featured on the cover of Women's Wear Daily and in publications such as Teen Vogue, Lucky, Marie Claire, InStyle, and People Style Watch as well as popular television shows Hart of Dixie and E! News. Celebrities who have worn David's designs include Kate Bosworth, Jaime King, Giuliana Rancic, Mayim Bialik, Maggie Grace, Ashlan Gorse, Rose McGowan, Esperanza Spalding, Lauren Conrad, and Taylor Swift. His work has been exhibited at the Contemporary Arts Museum Houston and is currently a part of the Ellen Noel Art Museum Texas Now Exhibition in Odessa, Texas.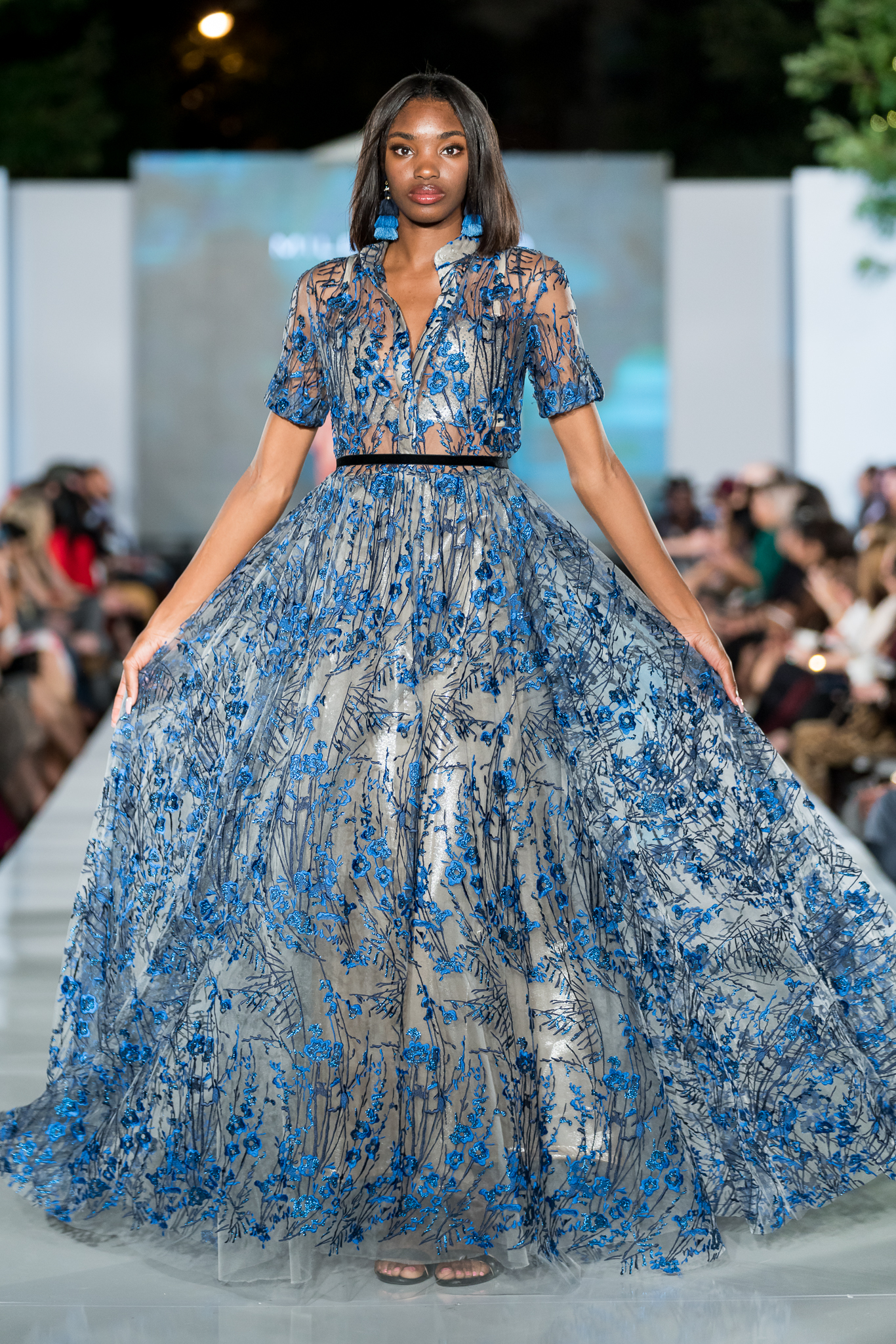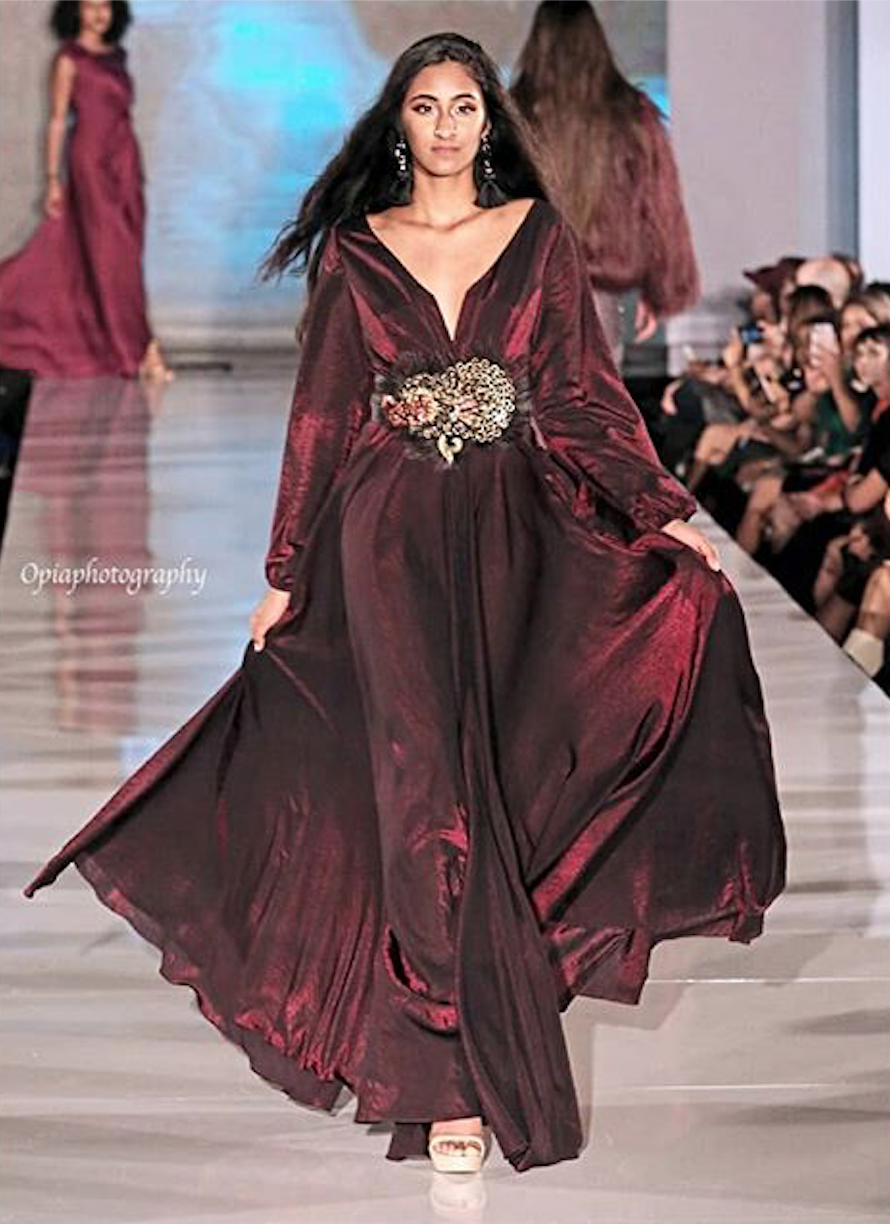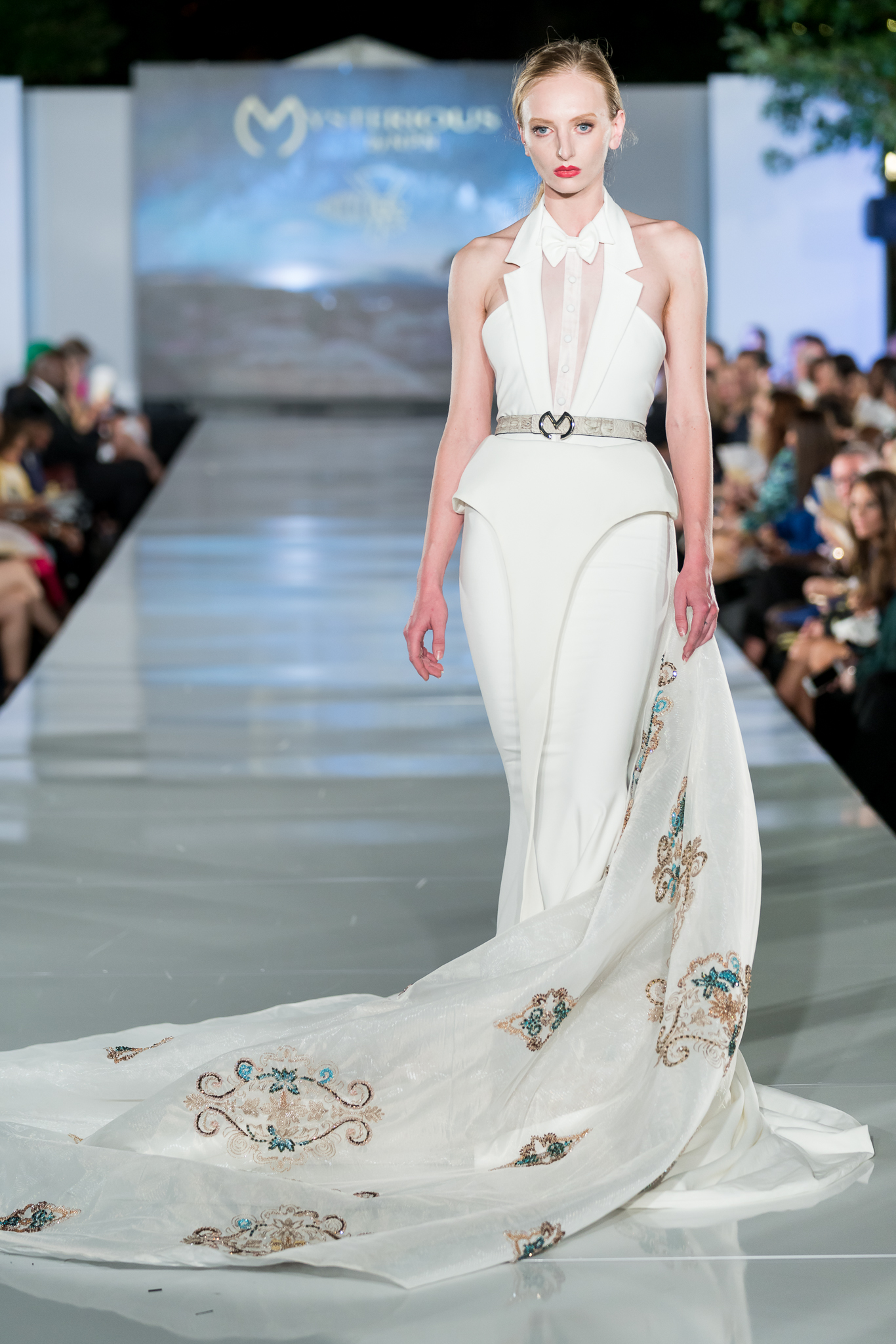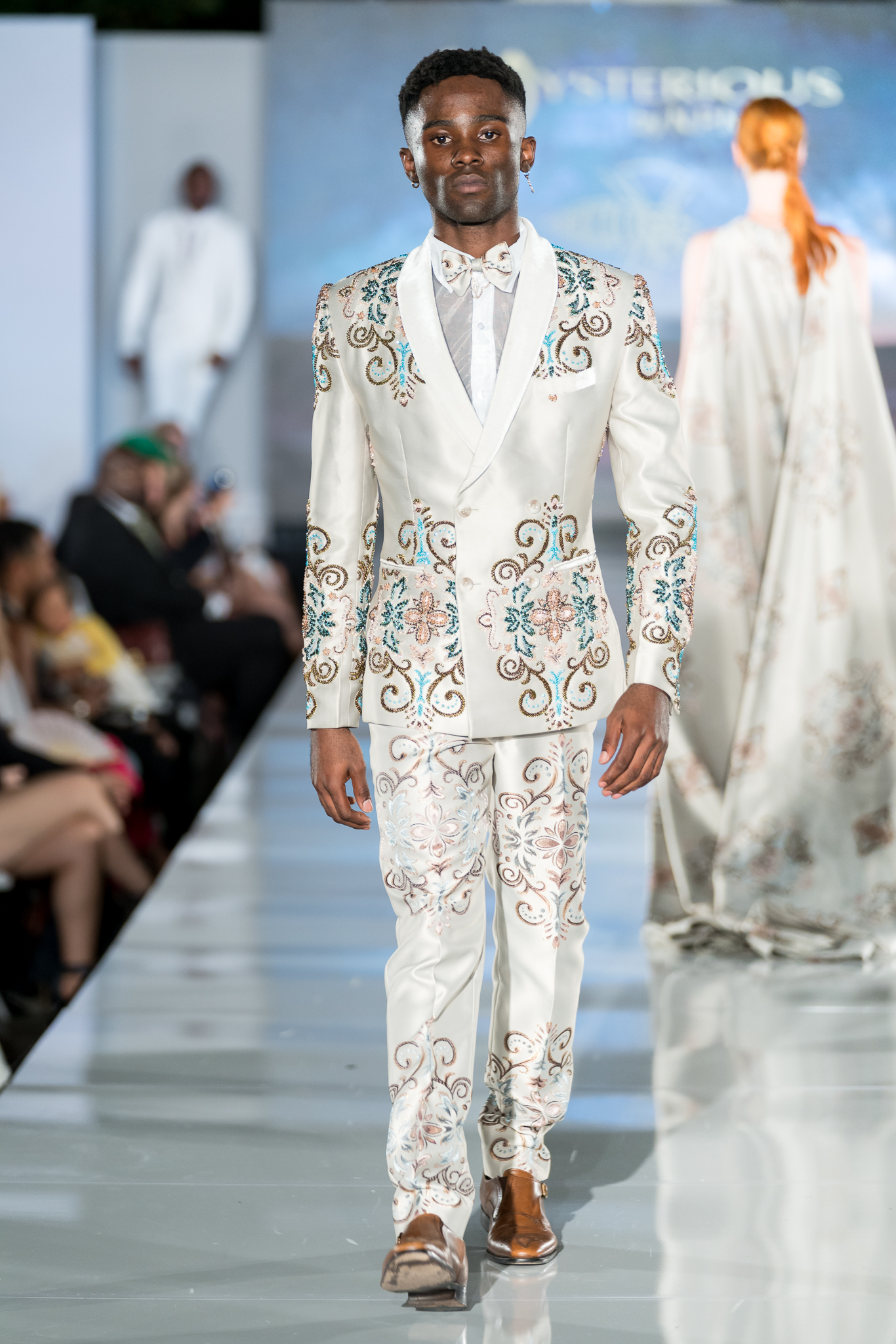 My name is Nicholas Phat Nguyen. I was born and raised in Vietnam. When I was 15, I moved to USA as an international student. After graduating from UHD with international business degree, I have decided to stay in Houston and start my own fashion line: Mysterious by NPN. My line is a reflection of who I am, where I come from and who I want to become. Mysterious by NPN is combination of the East and the West. My designs are my creative outlet to express my feelings and moment in time. My designs are unique, and for people who like to stand out, who is confident and strong. It's not just fashion. It's wearable art.
FERRAH is a Dallas-based eco-luxury brand by designer and Season 17 Project Runway alum Lela Orr from Dallas, Texas and Lea Nyland from Arrhus, Denmark.
The word "Ferrah" comes from the Arabic root word for "joy." The brand name embodies the company's ethos and ultimate goal: to create timeless quality special occasion-wear that instills feelings of joy for their customer base.
Ferrah is founded on an intuitive understanding of women's needs and desires. Designed with a focus on zero-waste construction, balance, and ethical craftsmanship, each FERRAH collection serves the woman who sees beauty through the lens of contradiction, modernity, and luxury.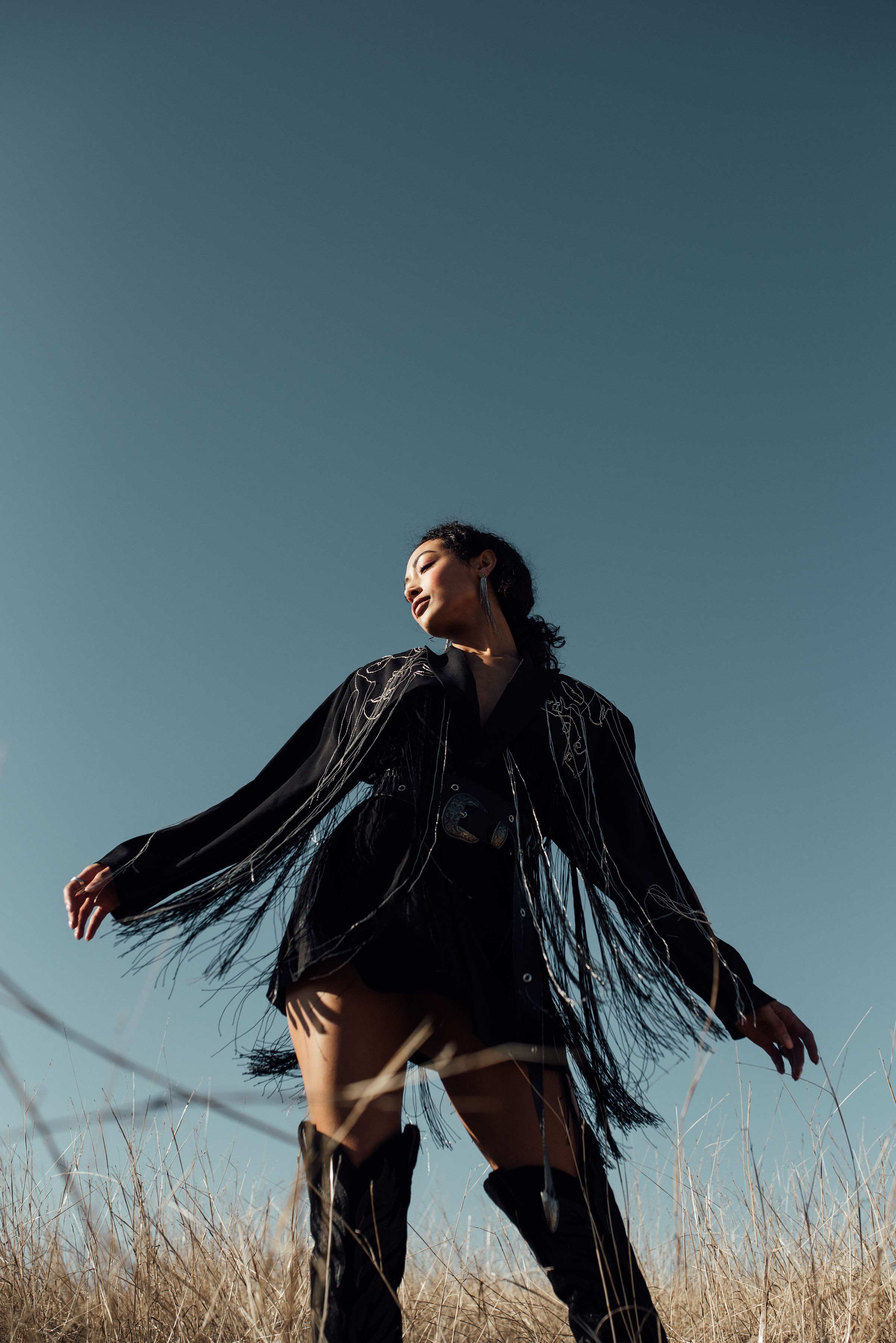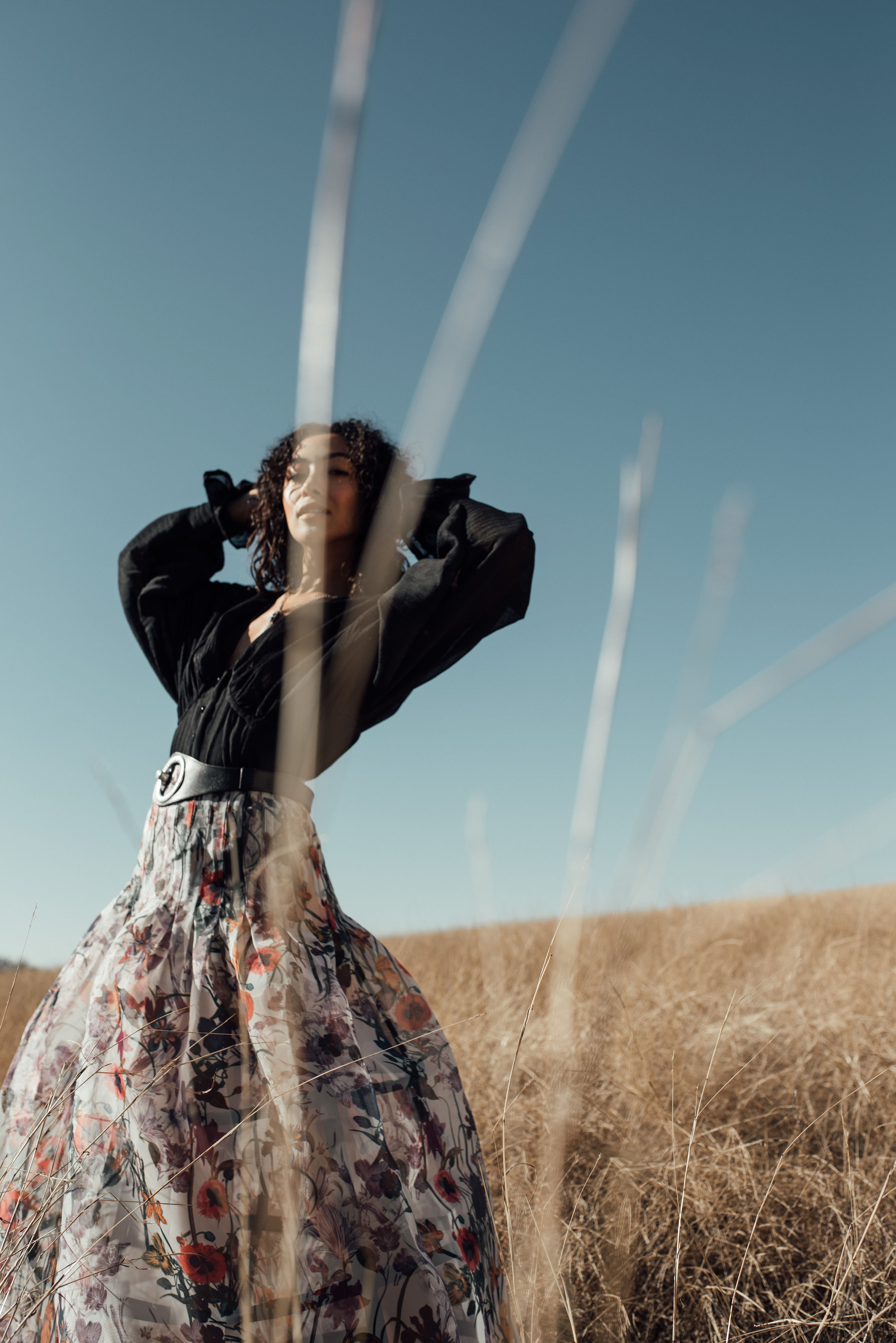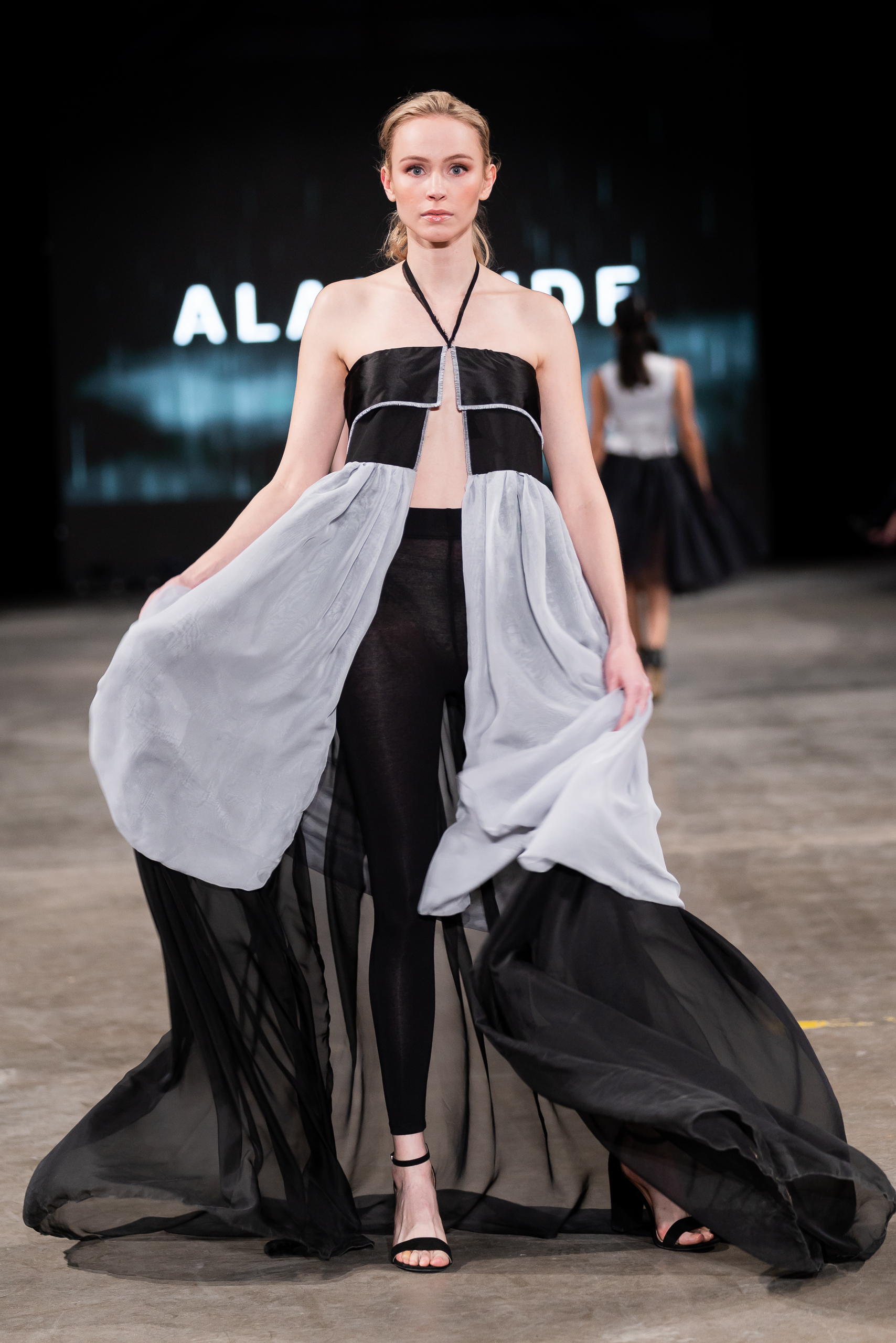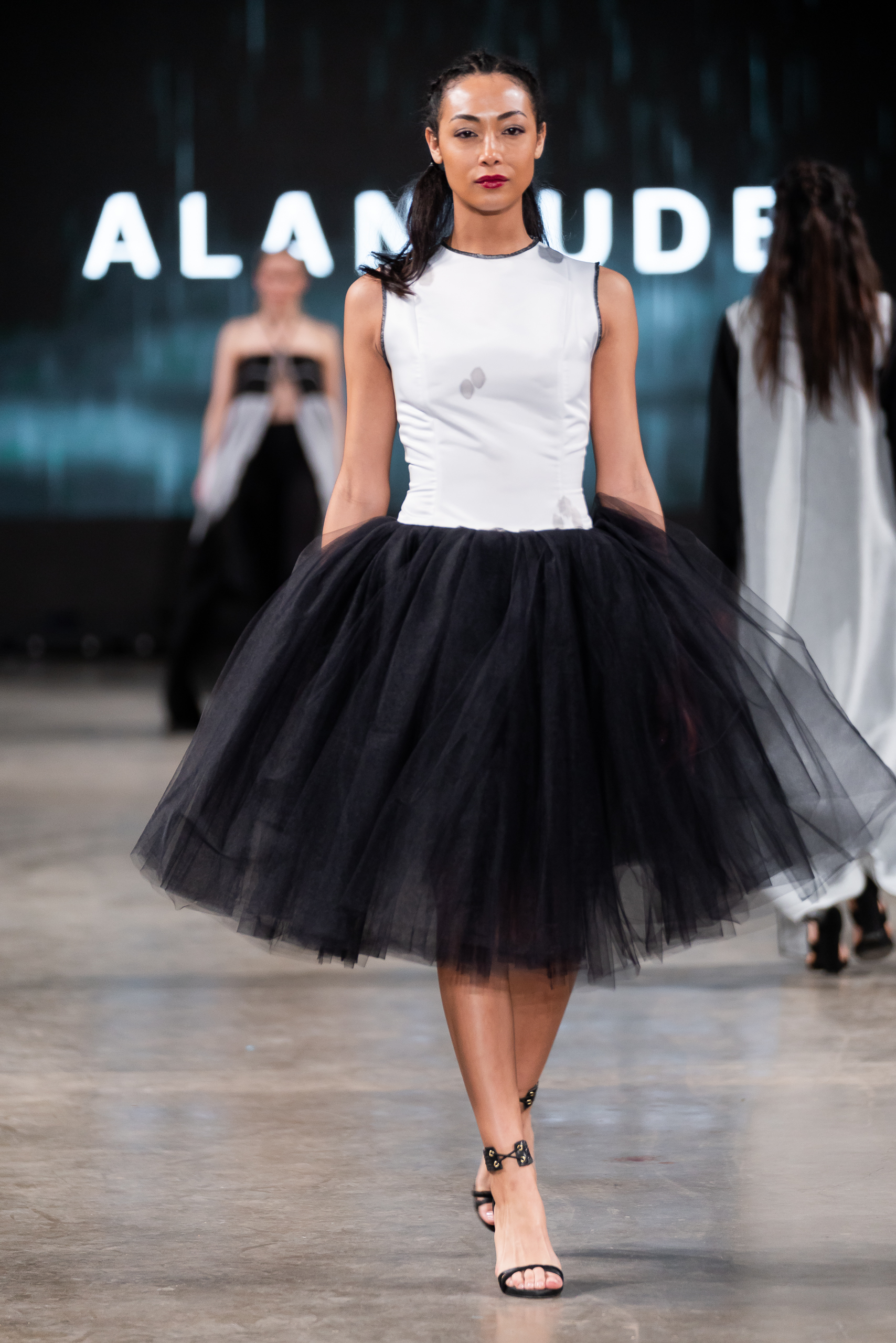 Alantude is a women's evening wear line made by designer Alan Gonzalez. Alan is a Texas raised Mexican that discovered fashion design through his love of theater. His personality is what drives and inspires his brand. It is unique, loud, and different. With clean lines and a dash of the avant garde taste, Alantude is perfect for a night when you want to stand out but feel comfortable getting into your uber. All of the Alantude designs are hand made by Alan and all orders are made to size.
SuKaz Jackets are one-of-a-kind wearable art jackets created by American designer Susan Hollingsworth. The jackets are inspired by Susan's 30+ years spent living in Kazakhstan, Africa, Europe, and Central Asia. SuKaz Jackets are designed with sumptuous fabrics, kiln fired glass, and enameled buttons and can take up to 50 hours from start to finish. Each jacket has a discreet pleated fold either on the back or on the sleeves that tells more about its story of origin and fiber artists who created them. SuKaz Jackets were featured in Flying Solo's 2019 New York Fashion Week show, have been presented at Austin Fashion Week, and shown at various boutiques, pop ups, and trunks shows around the world. SuKaz Jackets can be styled for a black tie affair like the couture pieces they are, but are equally wearable with jeans, graphic tee, and flats, making them a favorite collectible for women of all ages. Today Susan resides both in Houston, Texas and Alto, New Mexico where she lives with her husband.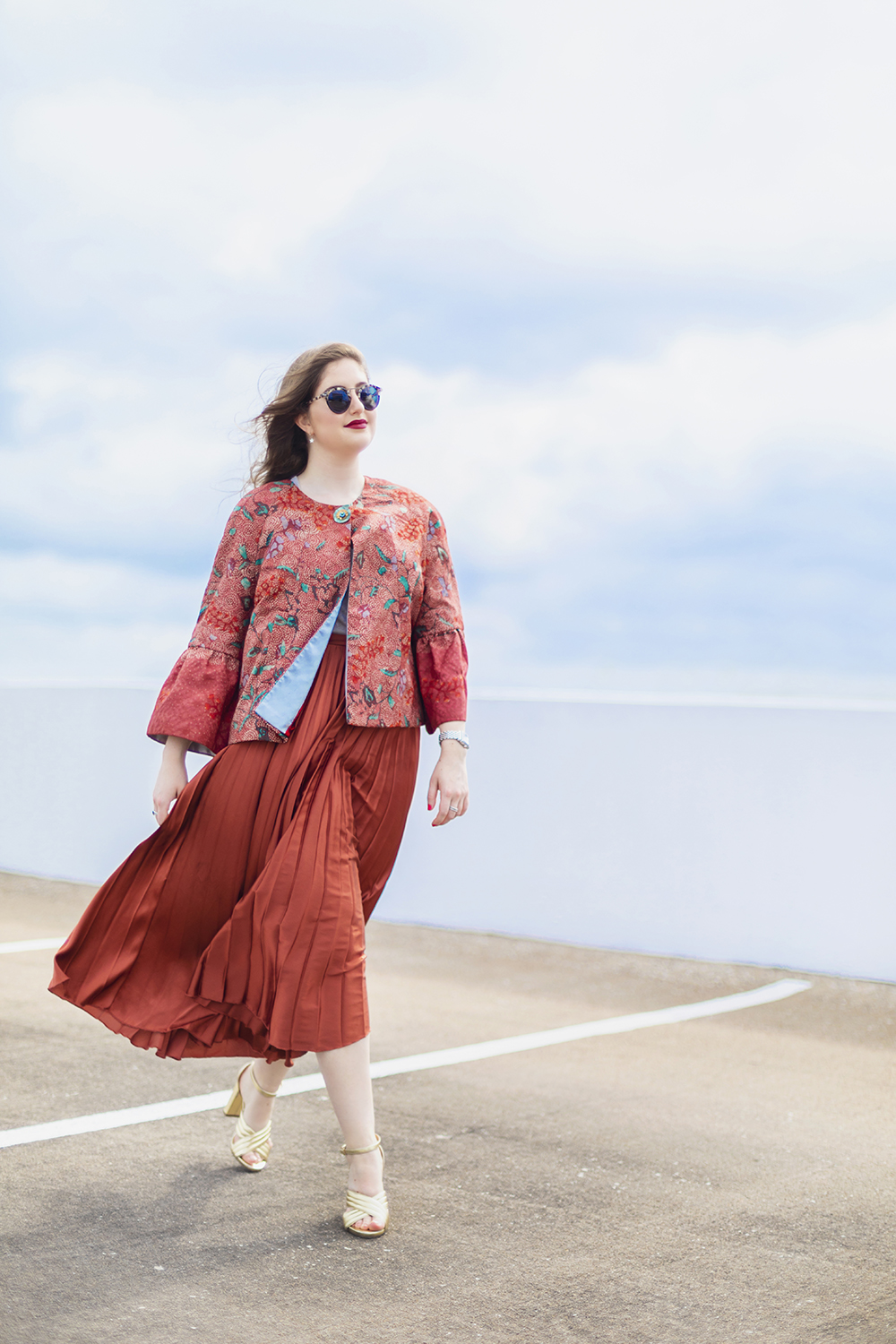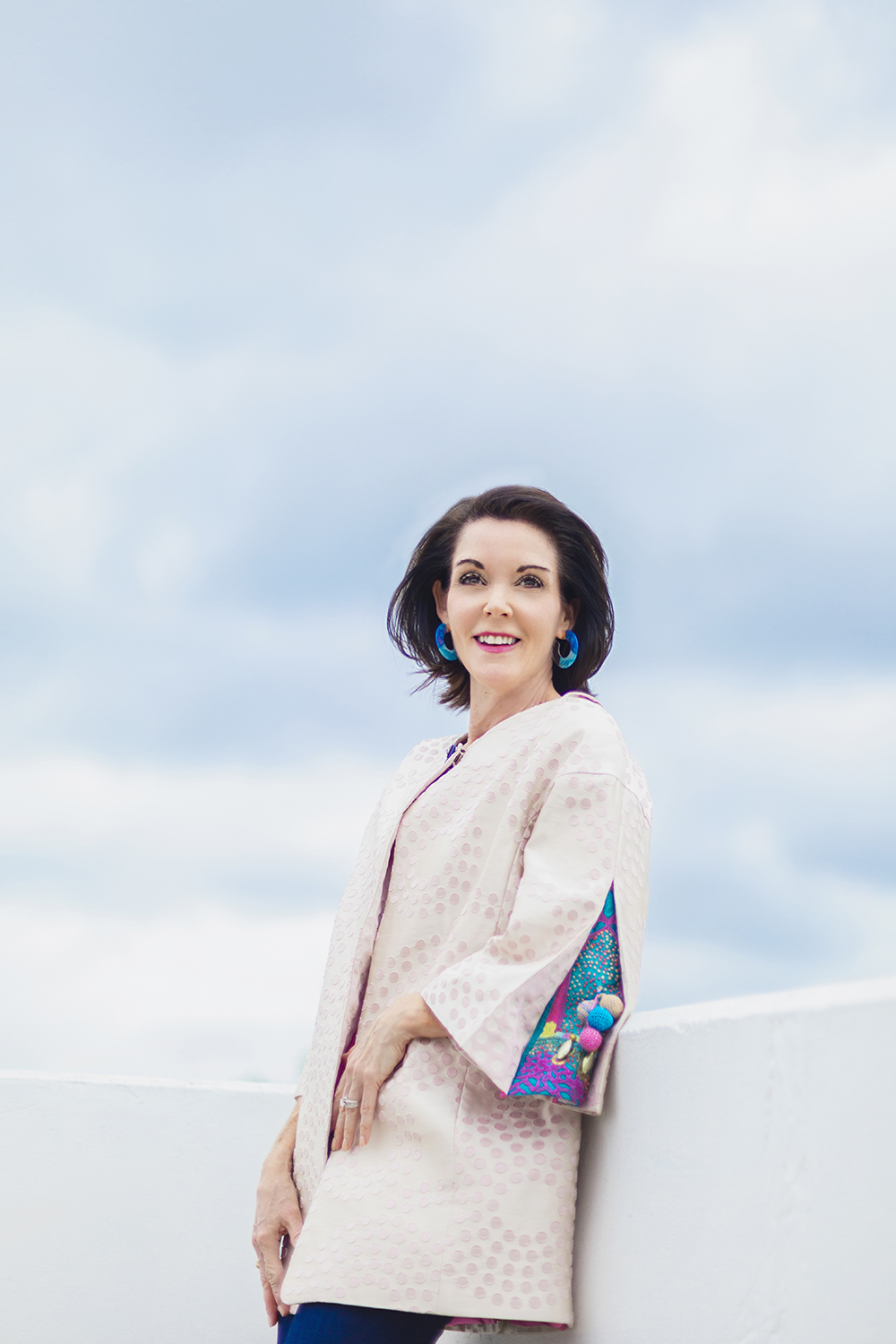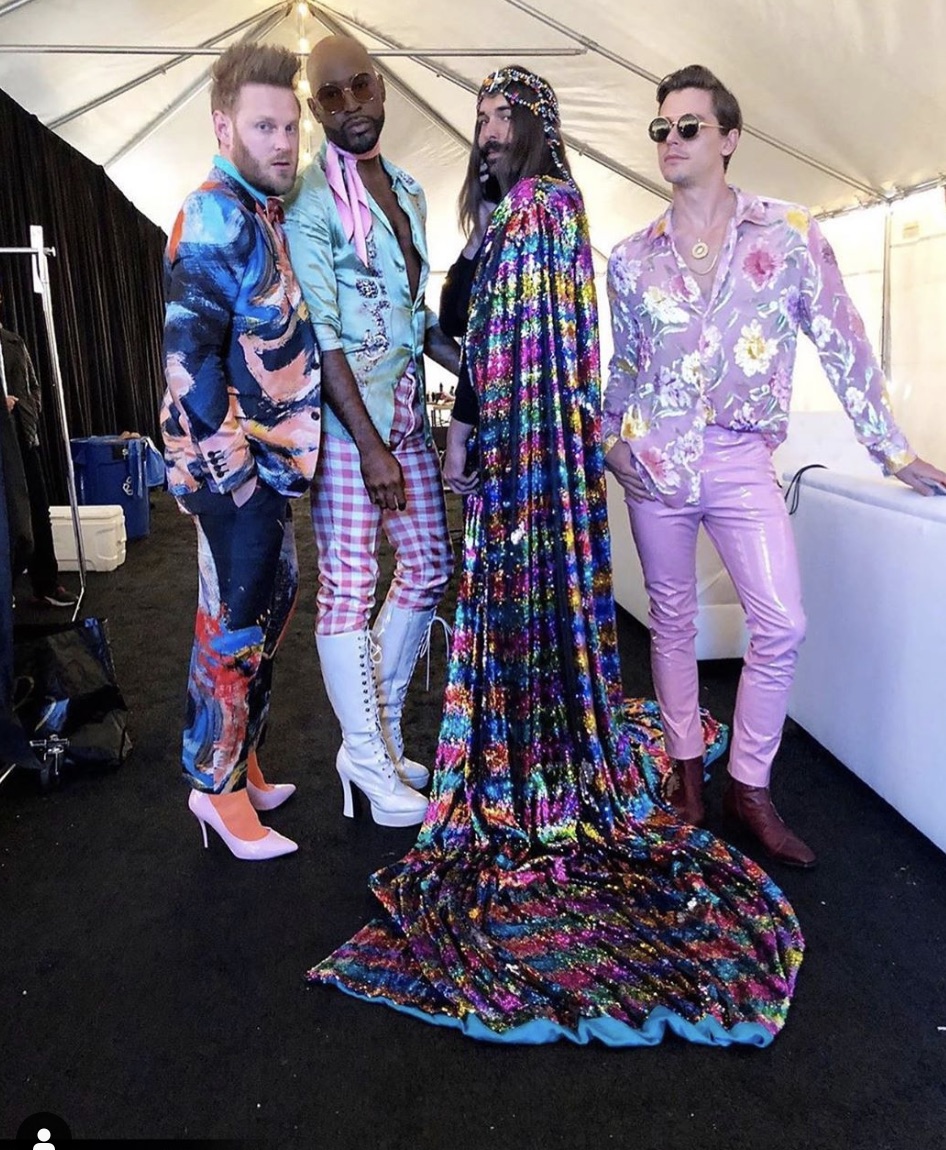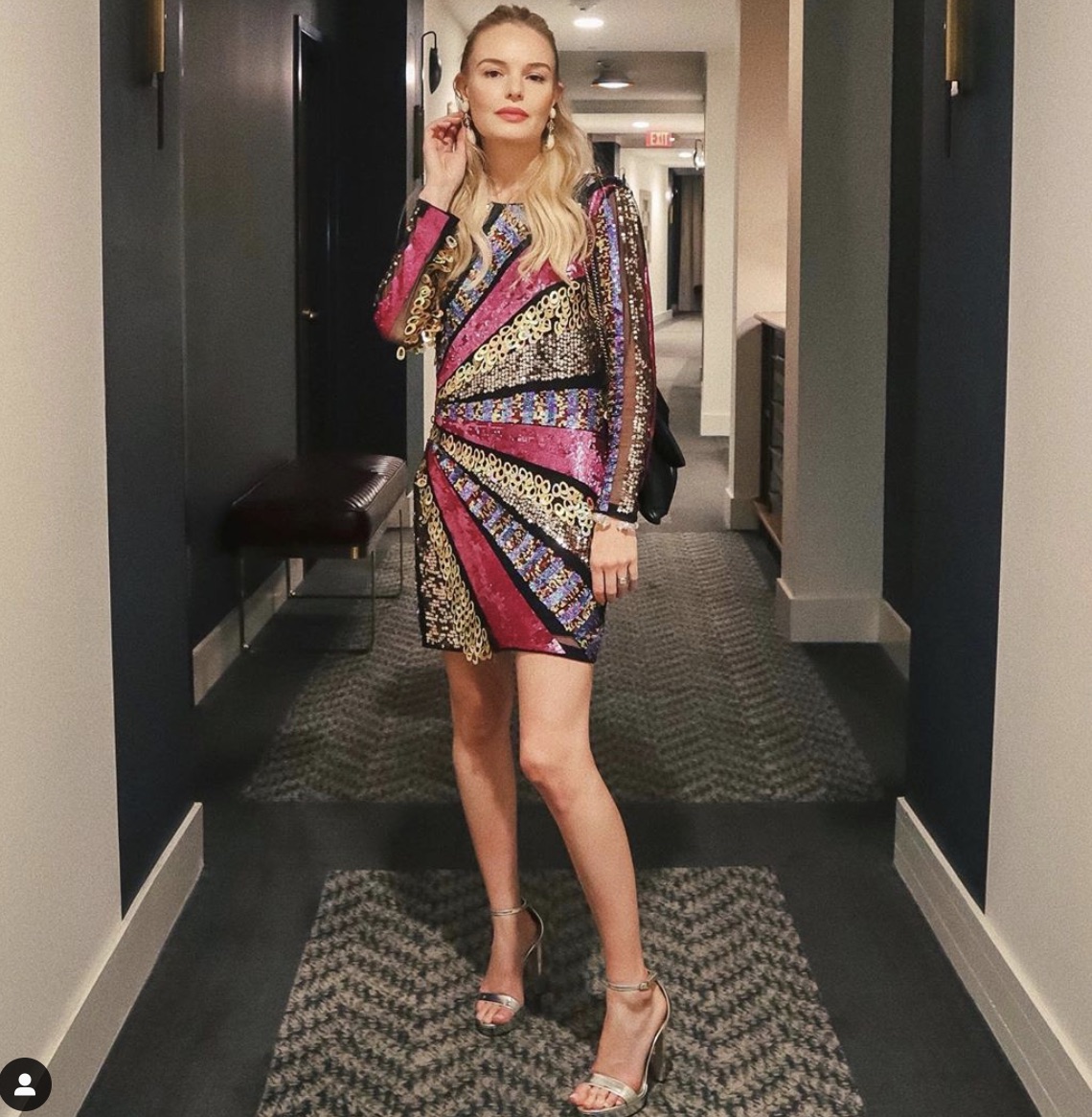 Any Old Iron is the brainchild of designer/stylist, Andrew Clancey and arts-entrepreneur, Christopher Melton. The labels name is rooted in the olden cry of a scrap man collecting metal with his horse and cart, and also hearkens to Clancey's family scrap metal business which was founded in 1872. "Any Old Iron," is also an Old English music hall song which references a young man's sartorial dandyism – a quality that is distinctly English, and, ever-present in the brands aesthetic In October of 2015 Any Old Iron moved it's store to Nashville Tennessee from NYC looking to dress the cities musicians and fashion forward locals Now a showroom Any Old Iron's clients include Beyoncé, Lady Gaga, Cher , Ozzy Ozbourne, Kate Bosworth, Taylor Swift, Elton John, Miranda Lambert, Cardi B and the Jonas Bros to name bit a few.
OLIVIA LONDON is an "aspirational" swimwear company that truly caters to a woman's desire to own the moment. The brand embodies the dream of luxury, sensuality, and exclusivity; offering an alternative to the everyday swimwear currently found in the marketplace. In a world full of rooftop pool parties having a signature swimwear piece is vital. Creative Director, Celeste Johnny-Madhere, started in the world of fashion ten years ago and attended Parsons School of Design in New York. She launched her first company, Johnny Vincent, which was a huge success. Her pieces were worn by Rihanna, Taraji Henson, featured on Access Hollywood and multiple fashion publications including Elle UK. Now she is devoting her talents to her new love, OLIVIA LONDON, with her first collection titled Shades of Brazil. Shades of Brazil features pieces that truly embody the spirit and culture of Brazil, paying tribute to the African culture in Bahia to the shores of Ipanema and vibe of Carnival. Unlike many swimwear brands, Celeste only offers limited quantities in her prints. Making it highly unlikely someone will have one your same piece. Celeste understands the desire to feel unique and the thrill to own a one-of-kind piece. The Shades of Brazil collection is by far her best collection and truly inspires you to Live, Love, Swim.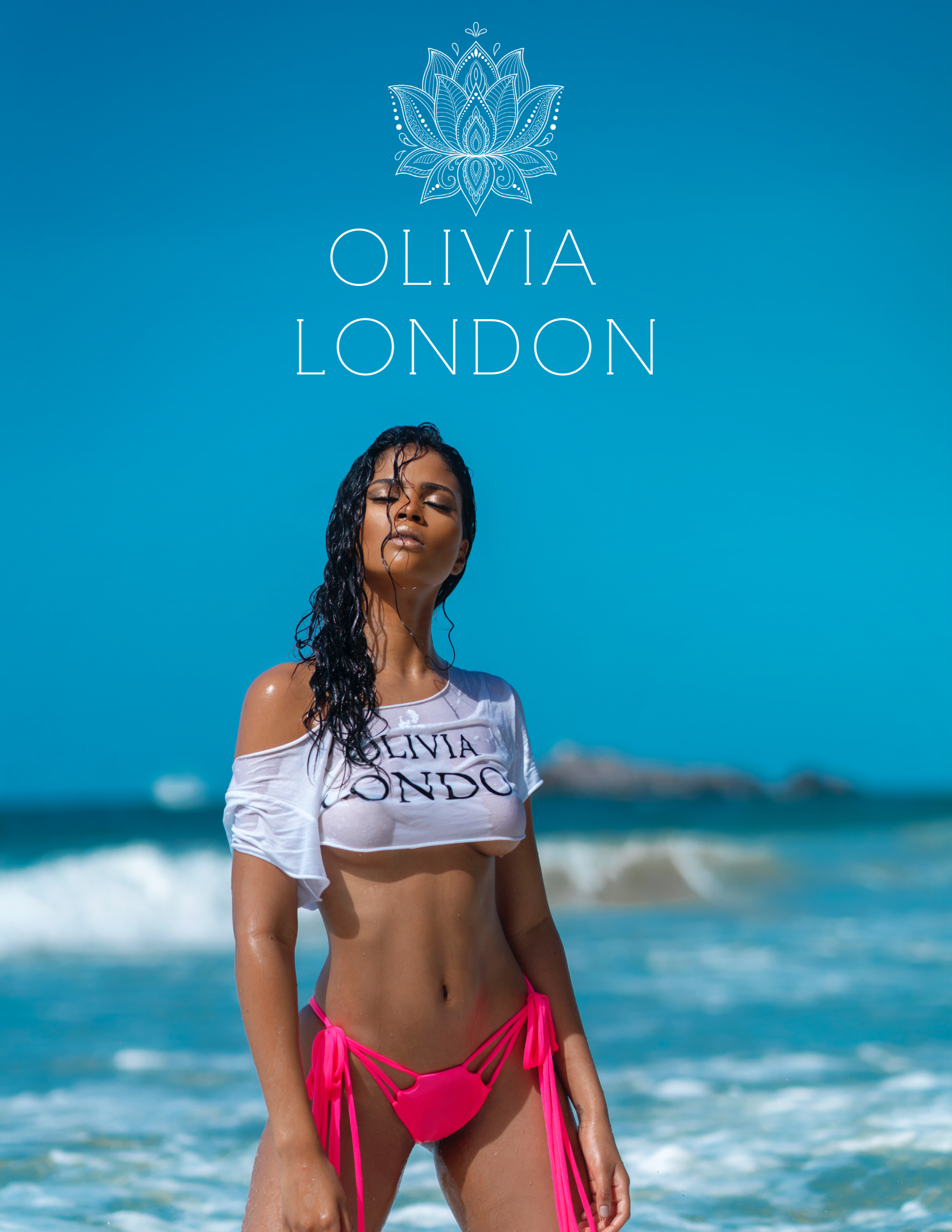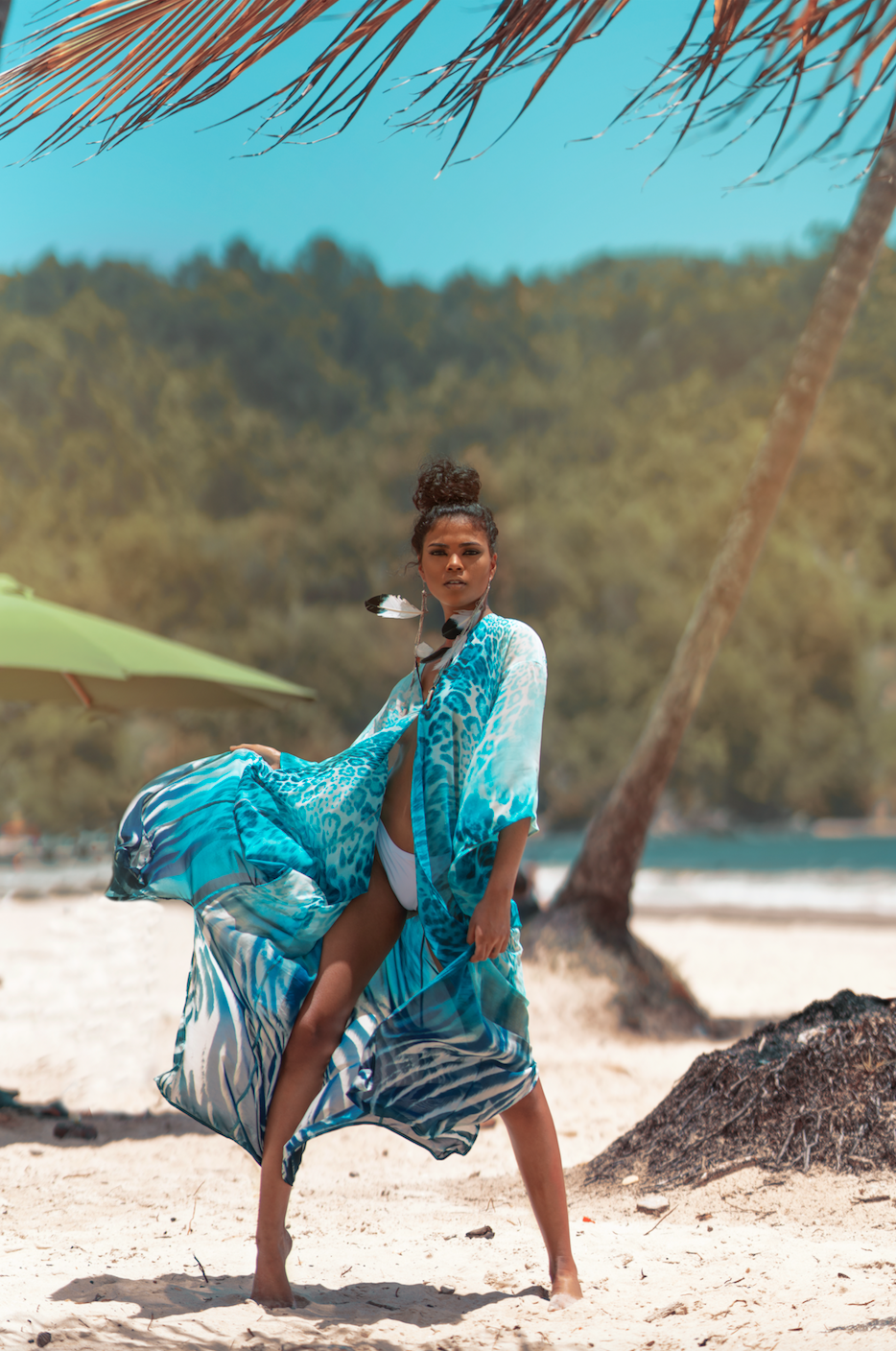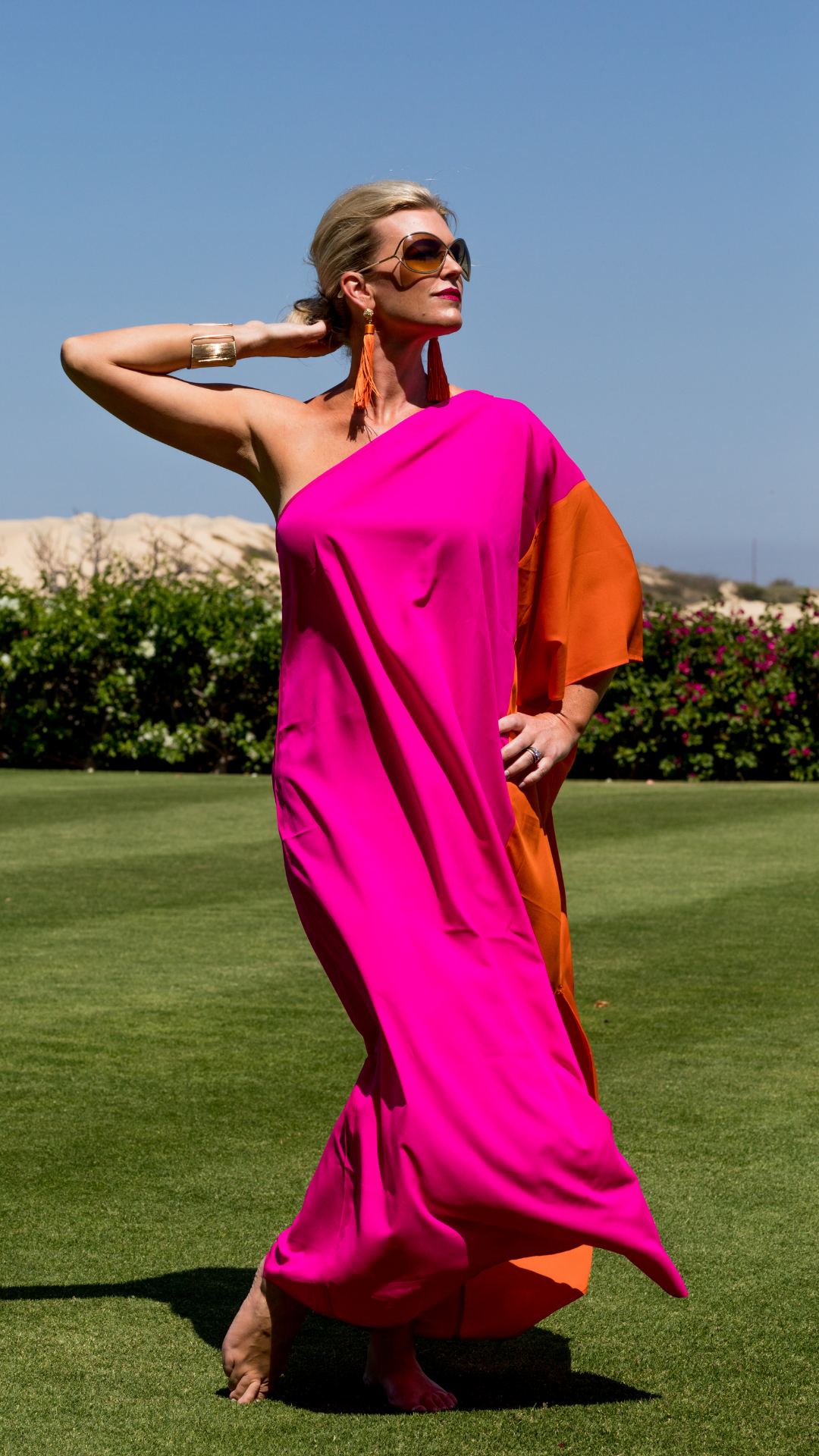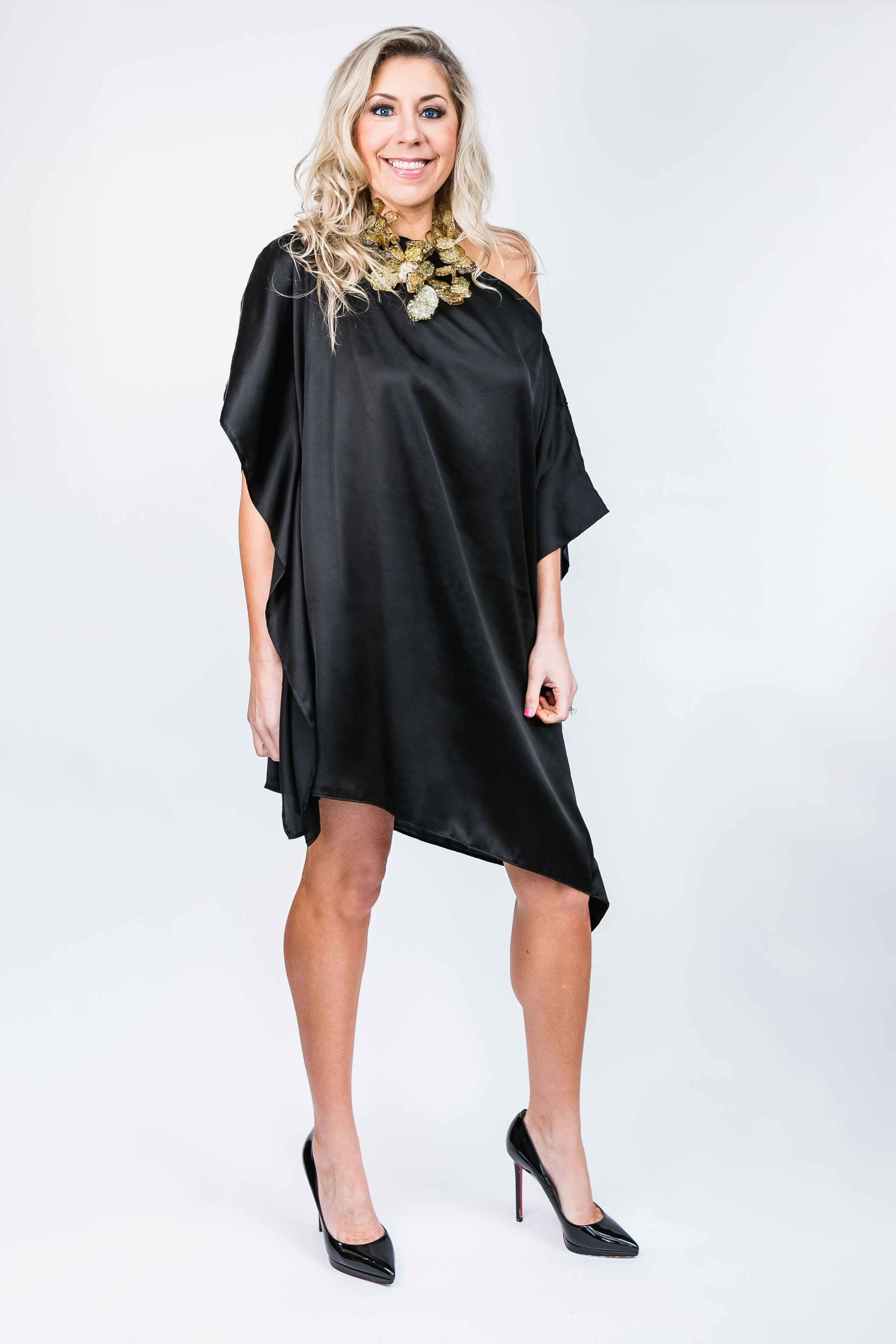 My mission is to design pieces to be easily dressed up or down so wherever you are, whatever you are doing, you feel and look good. From lounging at home, to travelling the world Heidi Houston is effortless, easy & chic. Ranging from colorful & fun to black & elegant, our caftans will take you from coffee, to cocktails without hesitation. Our collections include: caftans, dresses, tops, and pants. All of our pieces are made in Houston, Texas.
LORR® is an unconventional lifestyle brand that redefines 'classic' with nontraditional ideals through quality-centric handcrafted innovative product. LORR® thrives to inspire individuals with bold imagery, minimalist aesthetics and innovative design. LORR® is the culture catalyst that empowers people to challenge traditional ideals in order to pursue their passion. We write our own rules. We control our own fate. We determine our own worth. We defy labels and define ourselves. This Product Is Not For Traditional Use.™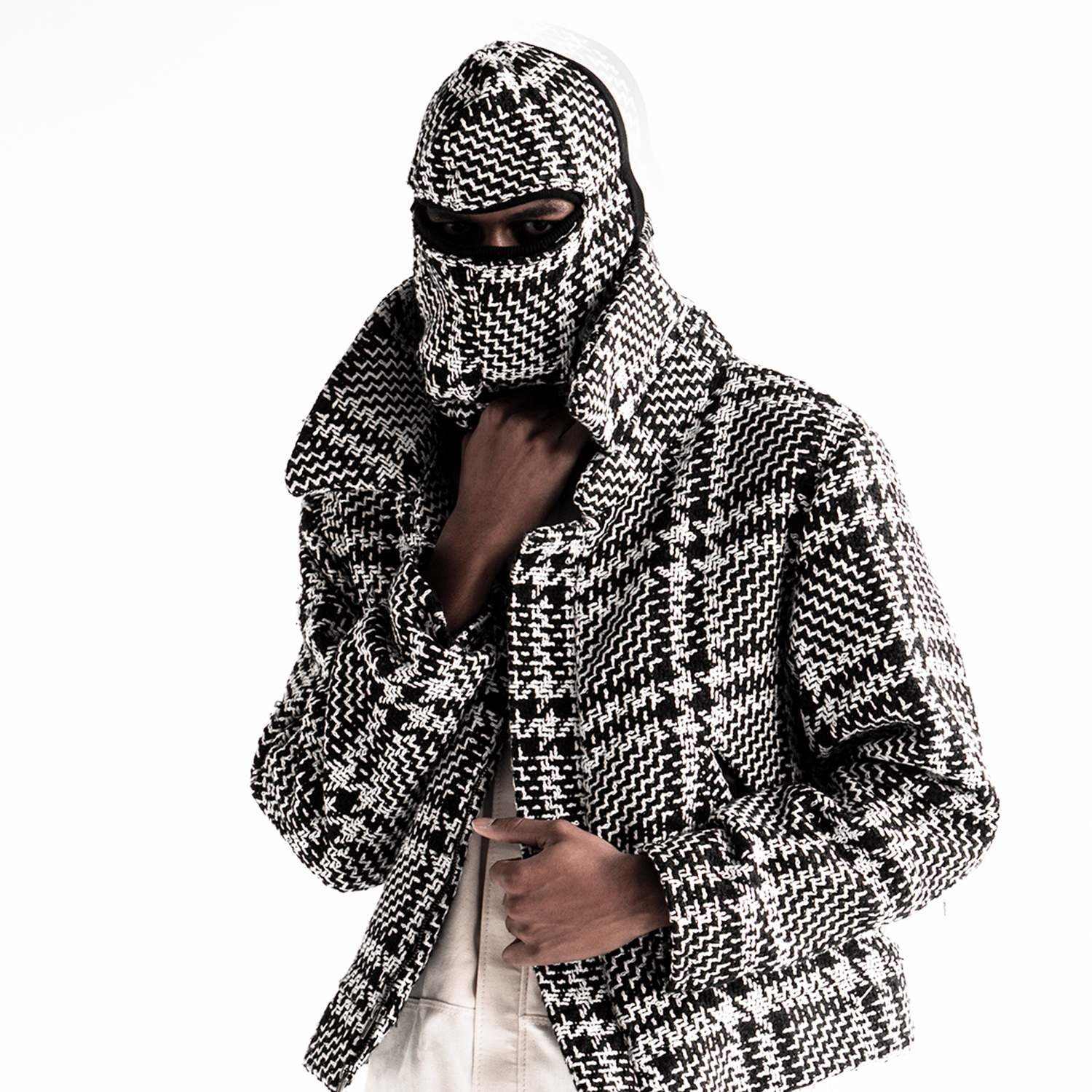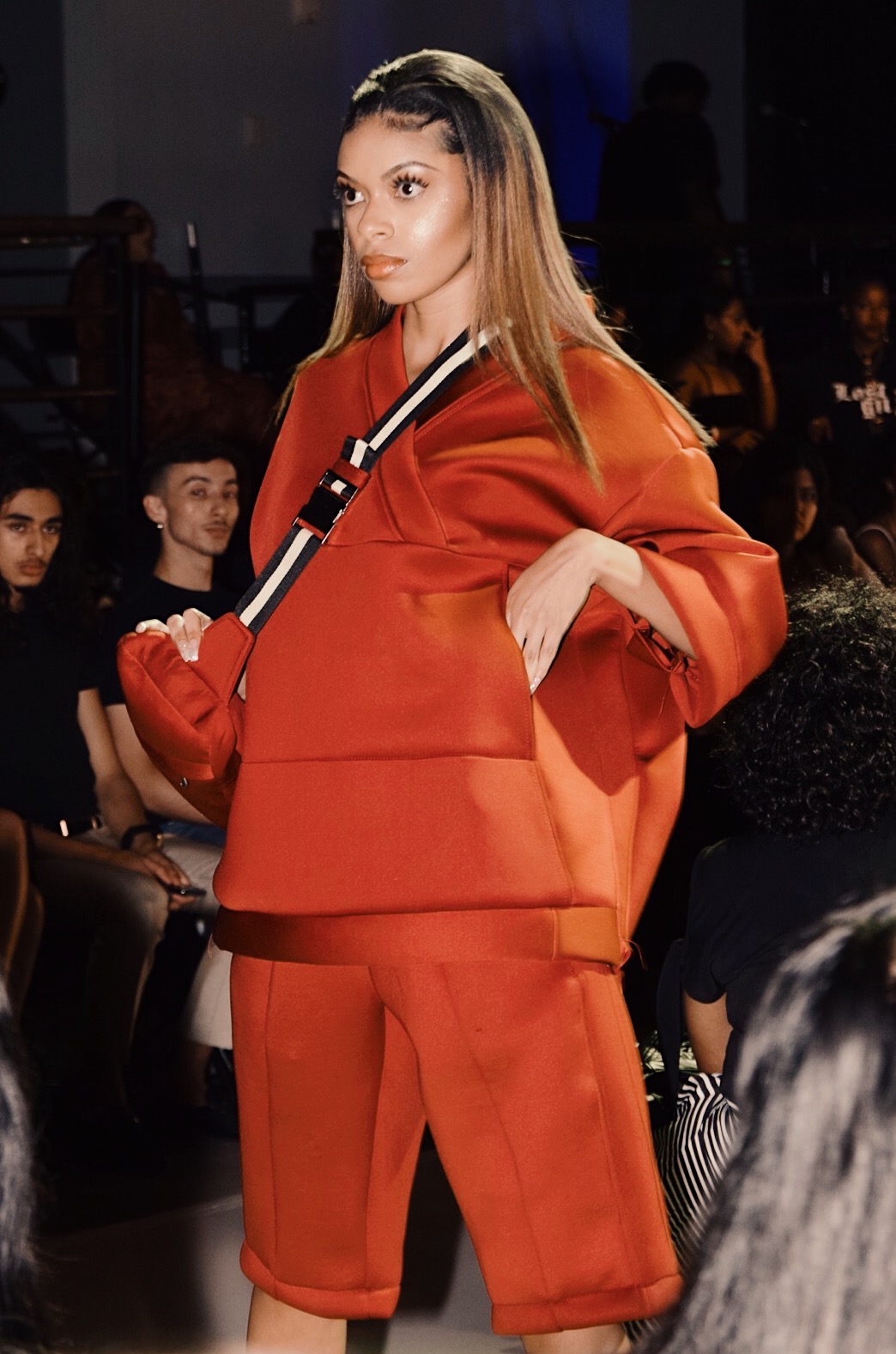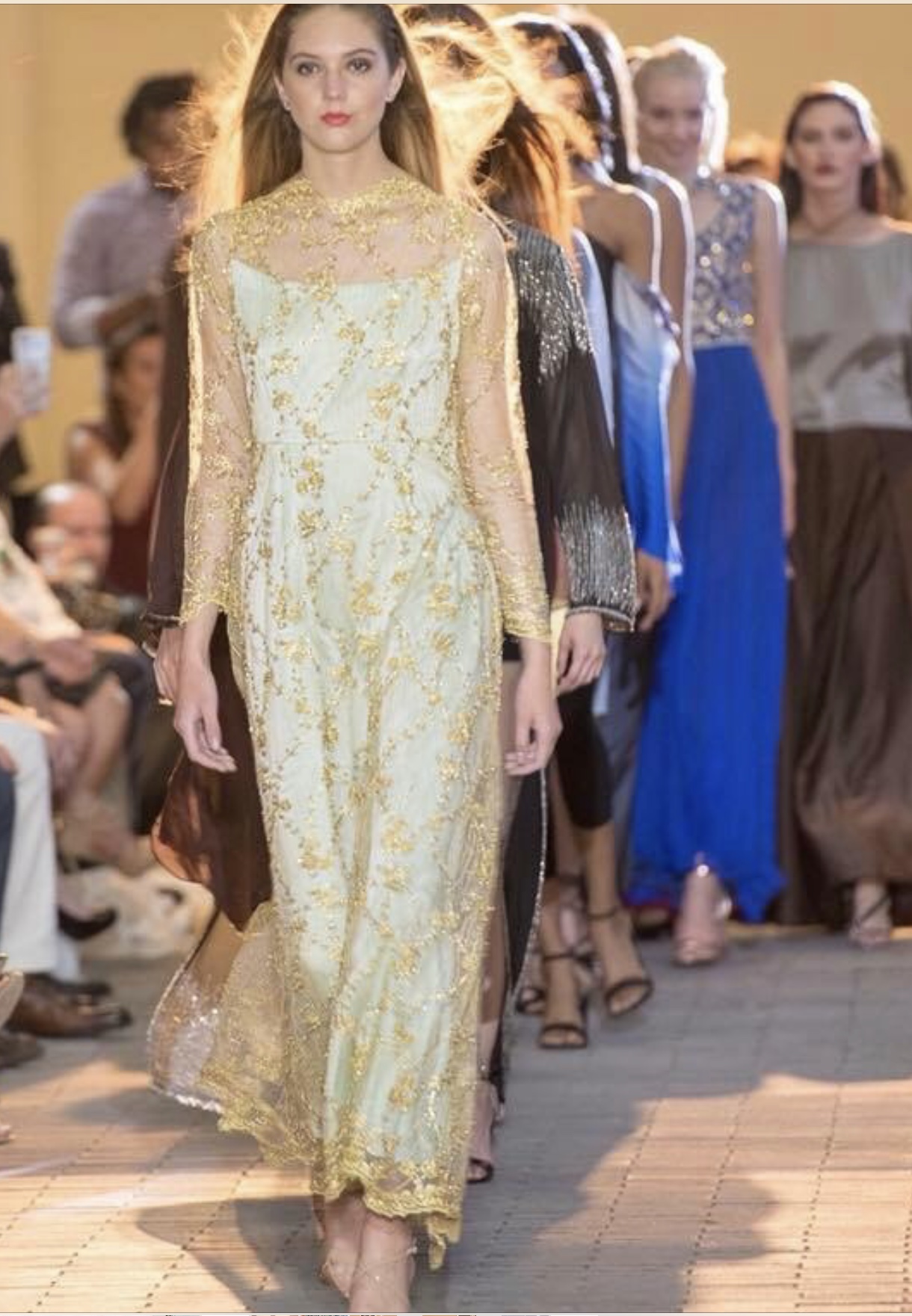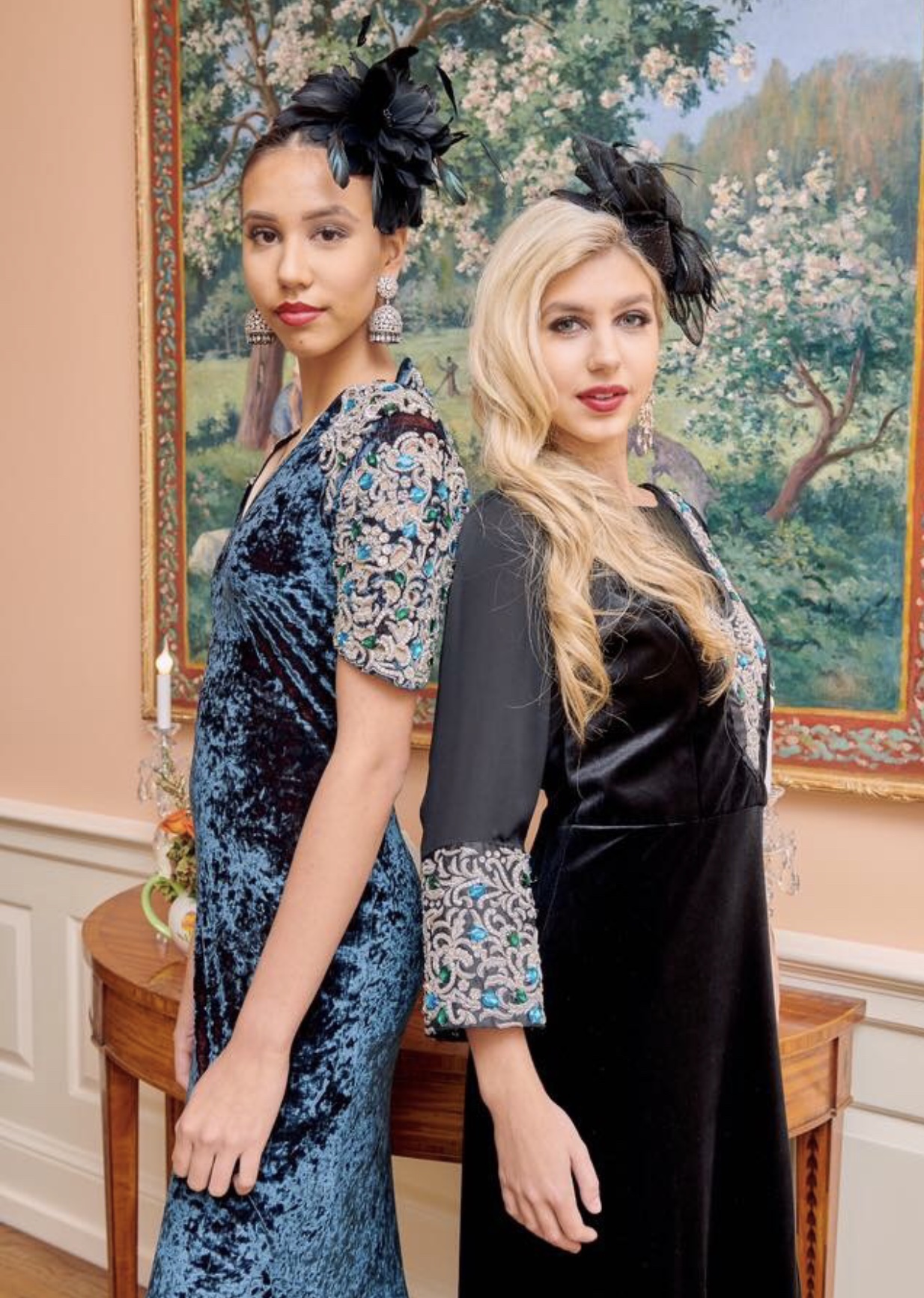 Shehla Rana is a creative Designer/owner of the fashion house Shehla Rana Design Studio.
With over ten years of experience in apparel and jewelry designing. She is a graduate of The Art Institute of Houston with a degree in Fashion Design. Being in the fashion business for several years, she has developed a thorough understanding of the fashion industry and has a keen eye for designs, styles and trends in fashion.
Regular guest speaker at the Art Institute of Houston.
Organized several runway shows in Dubai and Houston. Participated and showcased collection in Runway Houston and Fashion X Houston. Designed fashion accessories for Miss Texas USA.  Arranged charity events and fashion shows benefiting cancer research at Texas Children's Hospital and Shaukat Khanum Memorial Cancer Hospital and Research center. Recently opened a multi – brand store in Houston with a vision to offer a unique platform to other designers for showing their talent.
My name is Jennifer Stanley, and I am a current fashion student at Texas Woman's University. I have been designing for over 5 years, and I choose to use fashion as my platform to raise awareness about social issues and women's rights, as well as support domestic violence and sexual assault survivors. I am a special occasion and bridal designer, and I love making any woman feel beautiful in her own skin.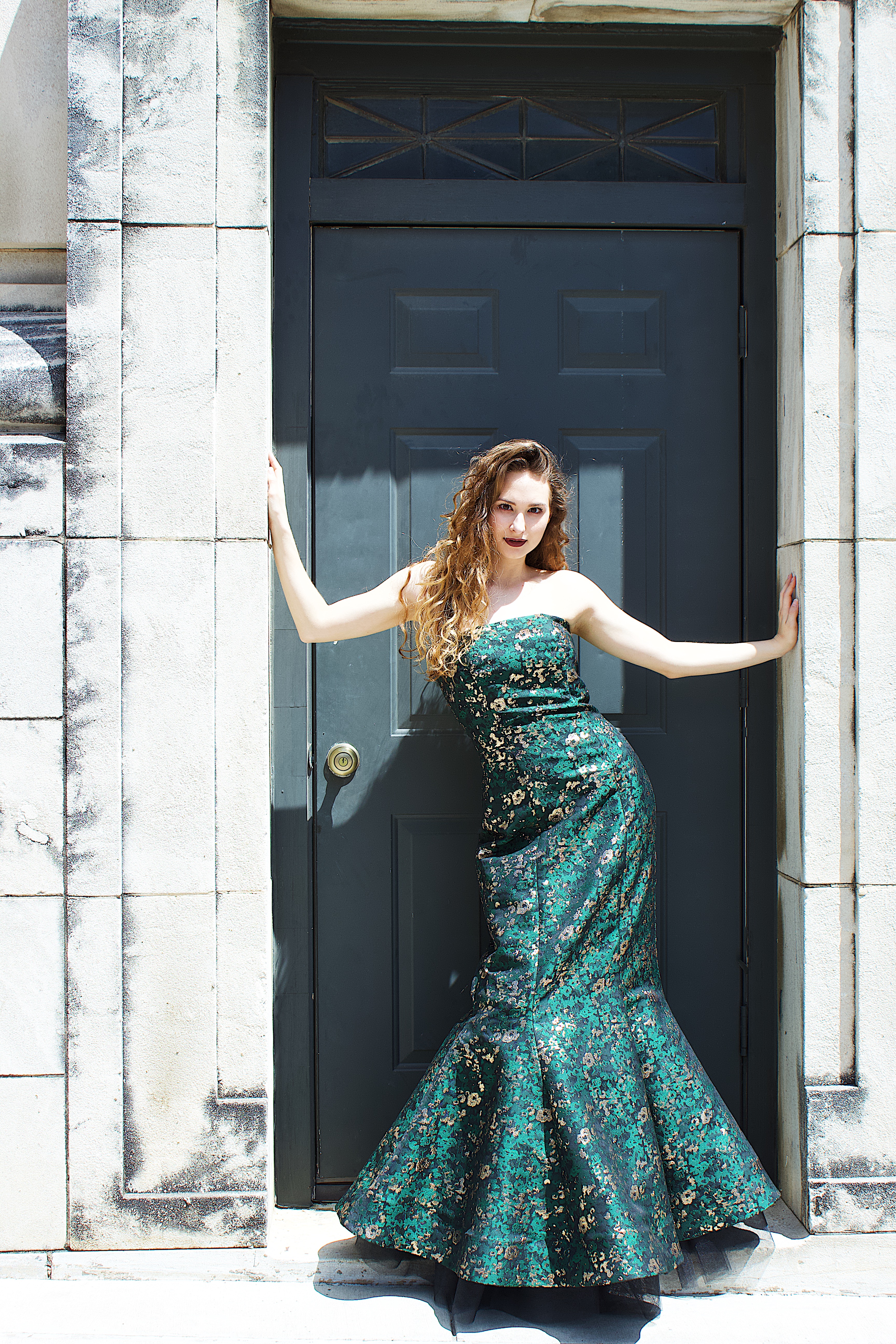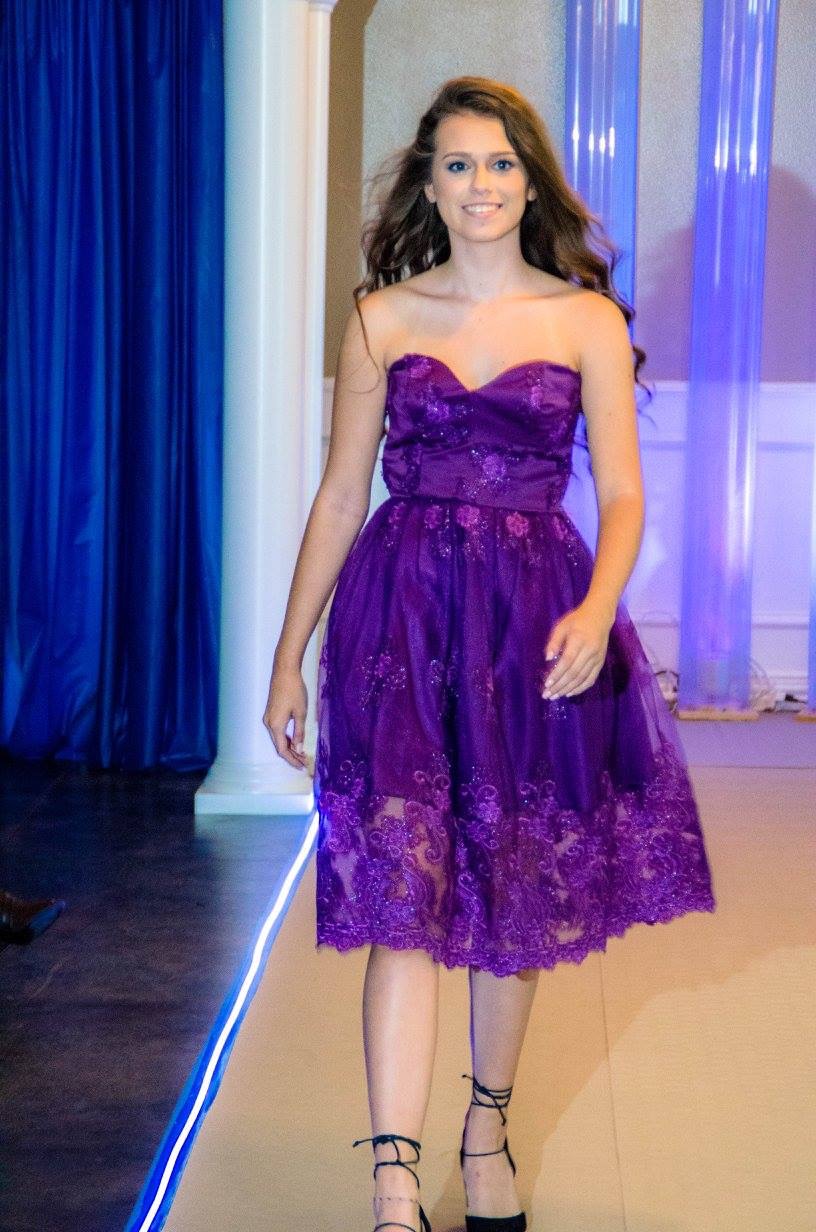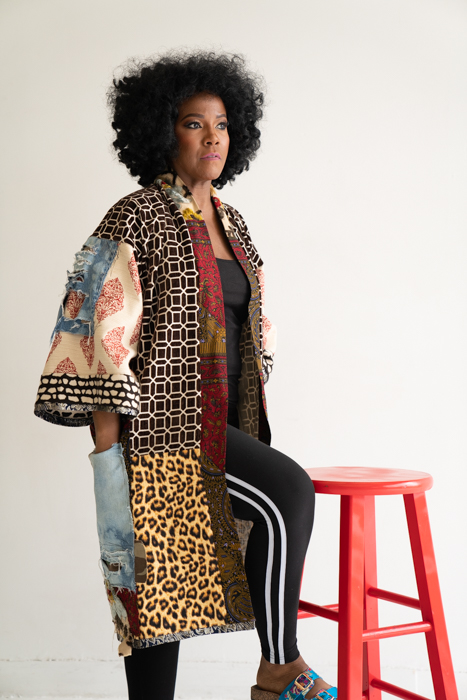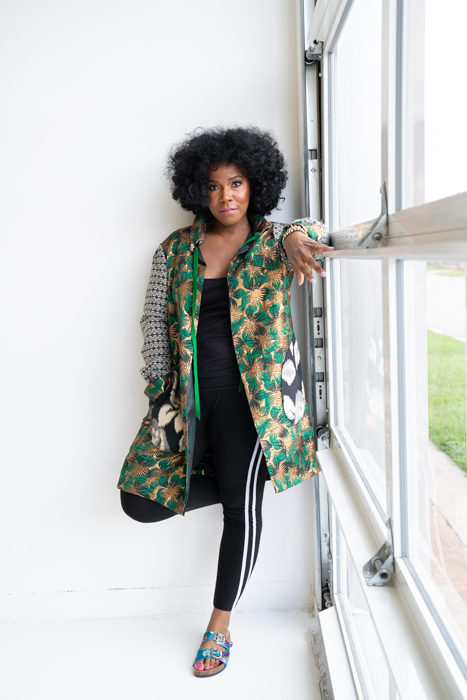 A Designer from HOUSTON Texas. LaSonja believes it's an honor to an Entrepreneur, Seamstress, Designer & Decor Specialist and Kimono, Outerwear Slayer. LaSonja Polk has been sewing and designing for over 40 years. The designer's creations are trending and if you check out her Instagram & website page you would know why. Chic, fashion-forward and culturally rich, LaSonja can design and stitch just about any piece of fabric into a work of art seeking to be admired.
Blueprint Signature is a conscious and ethical custom streetwear designer brand that believes that ever woman deserves designer clothing that fits her size and personality. Each piece is designed and re-made from existing garments saved from the landfills and has a corresponding DIY tutorial on our YouTube channel, BlueprintDIY. After teaching hundreds of thousands of crafty women how to make these pieces, Blueprint Signature will finally meet the demands of fans who desire to buy the pieces. Our Spring/Summer 2020 collection includes edgy re-made denims and blouses from men's dress shirts in bold colors and prints. This is the pre-launch for our first collection which will be available just in time for spring.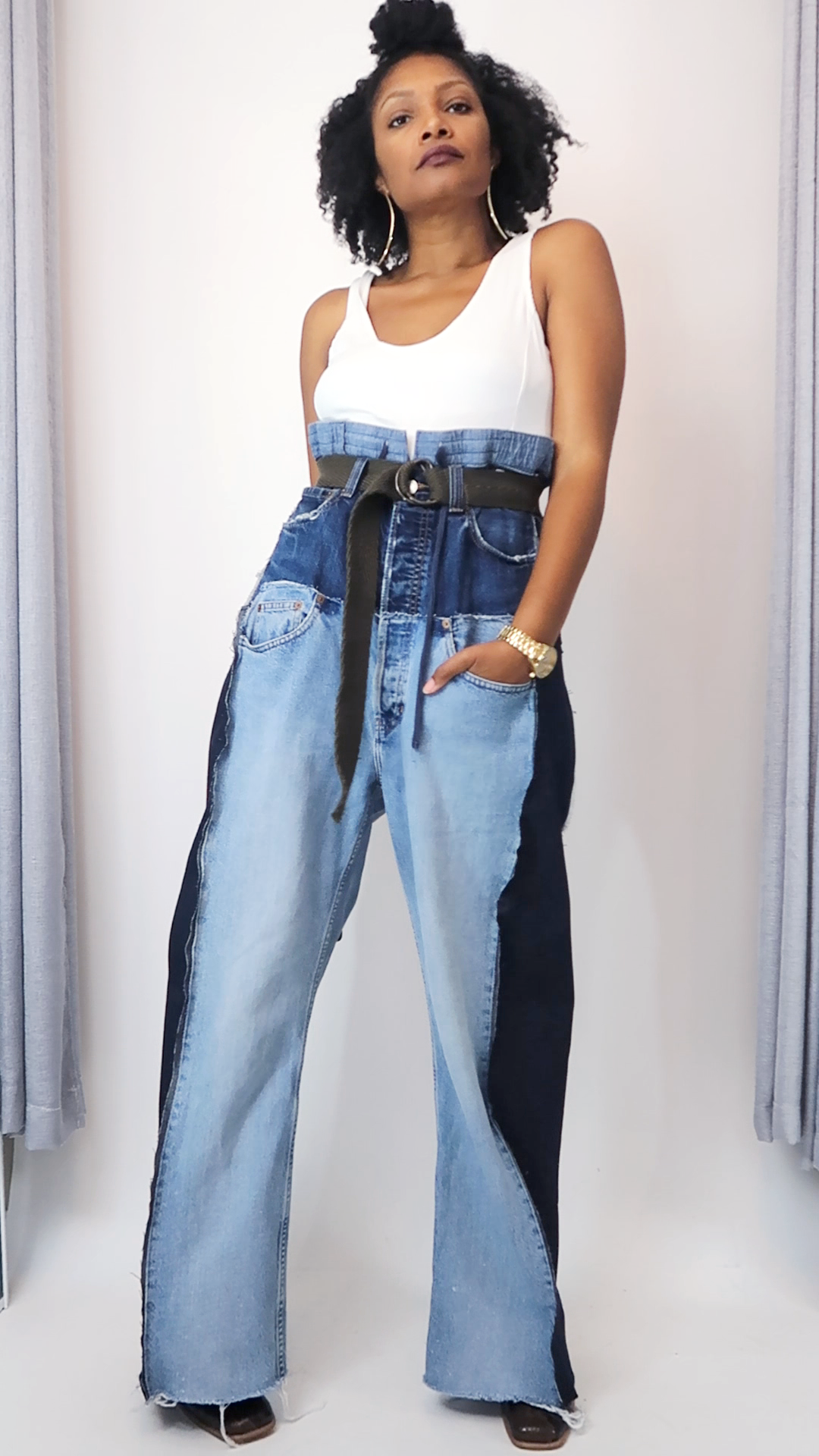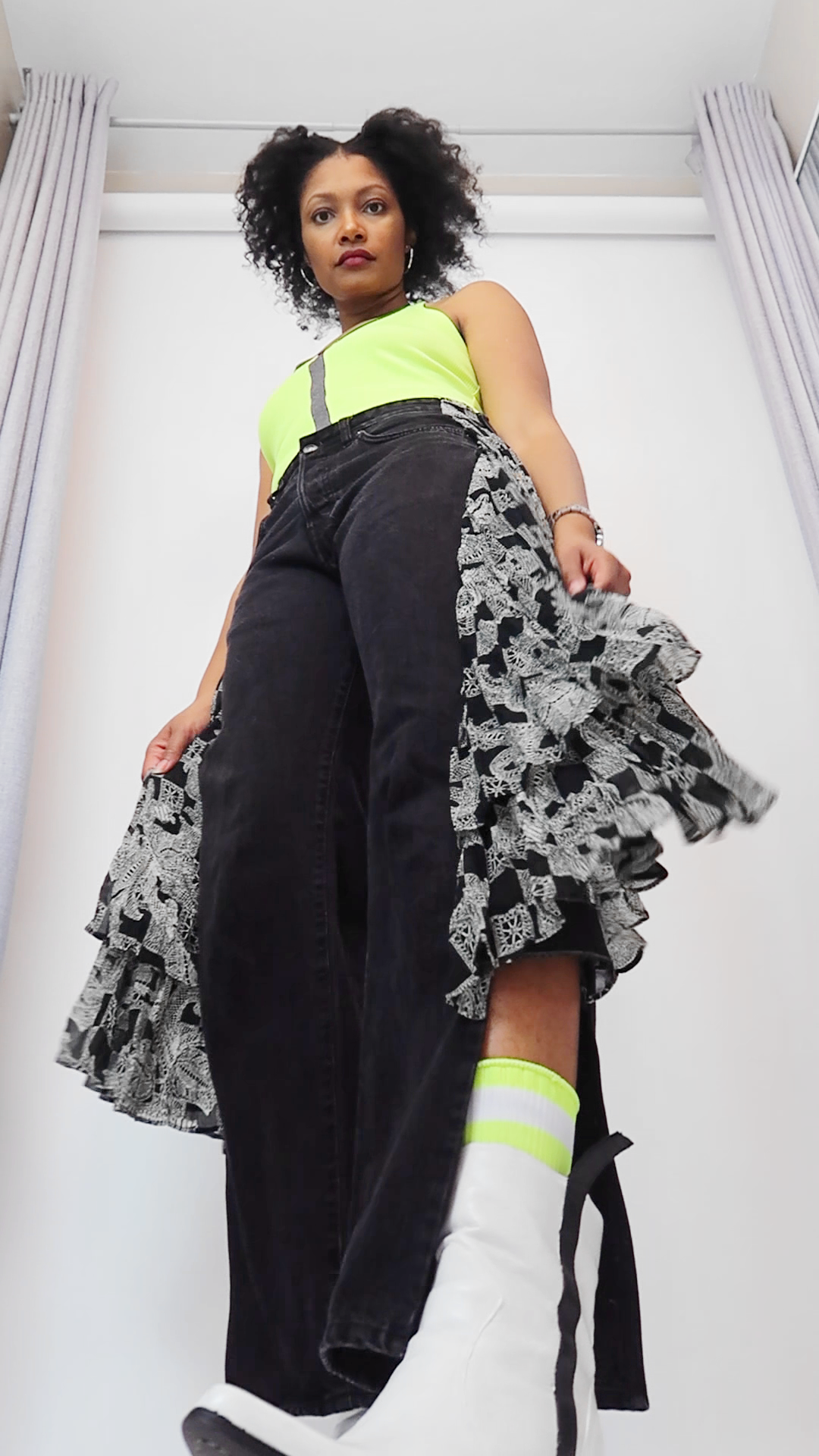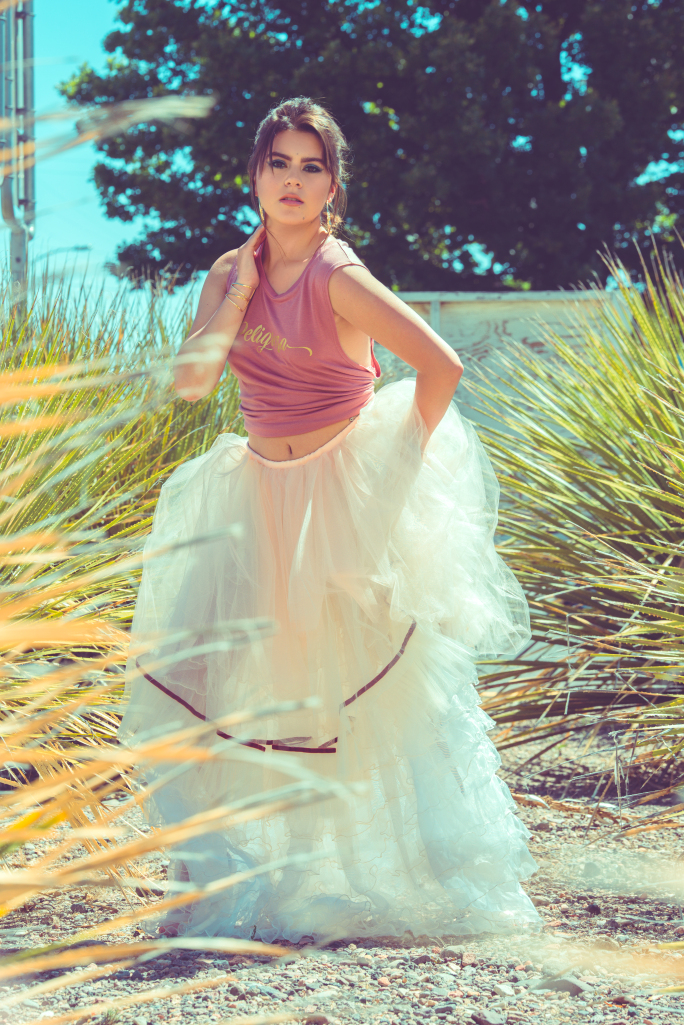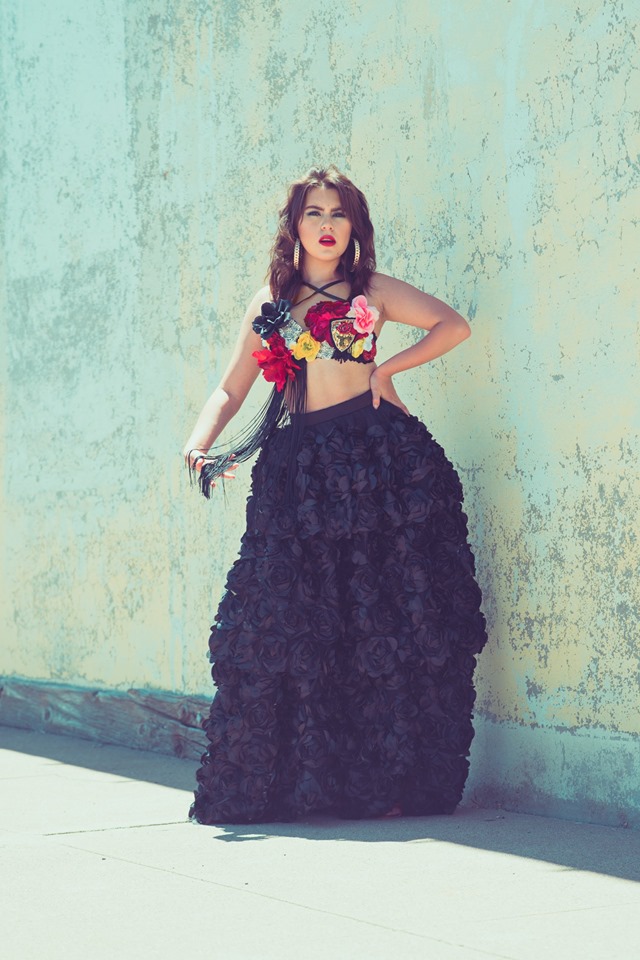 Lala
LALA is a signature line based out of Austin and the Rio Grande Valley, designed and crafted by artist Laisa Macias. Bringing a fresh take on street style, each capsule collection offers a hip, urban, and cultural vibe of artfully mixed textiles. The ease and comfort of the designs can be felt and seen in each unique piece.
Zoe Baker is the owner and creative director of ZOE ANNETTE, a womenswear line focusing on colorful, classic designs that let women's light shine bright. From day wear to evening wear, the goal of ZOE ANNETTE is to provide women with empowering pieces to wear as they set big goals and take adventures in their life journey. Zoe finds inspiration for her womenswear designs from the amazing women she is surrounded by personally and in society, who are forces of good in their community.
Zoe was born in Houston and studied stage management at the University of Texas at Austin. She has participated backstage in fashion shows and events all over the world, including five New York Fashion Weeks and a London Fashion Week, for designers such as Lela Rose, palmer//harding and Timo Weiland. Prior to starting ZOE ANNETTE, Zoe spent several years in events, marketing and communication. She is currently living in New Haven, Connecticut with her husband, Will where she works on ZOE ANNETTE full time. Zoe is grateful for the opportunity to follow her dream and hopes to support women as they pursue their own highest aspirations.